Automatic Valve Nuclear Power Generation Catalog
AVN manufactures 2-way, 3-way, and 4-way nuclear and commercial pneumatic control valves with flow Cv of 0.2 – 36.  Standard products are offered in aluminum, brass, or stainless steel and all use the highest quality Viton for all elastomer applications. Other catalog products include flow control valves, check valves, and quick exhaust valves. 
Featured Products
One of AVN's strengths is our ability to work with customers to develop custom pneumatic solutions. When required, we can build on our standard products to maintain nuclear qualifications.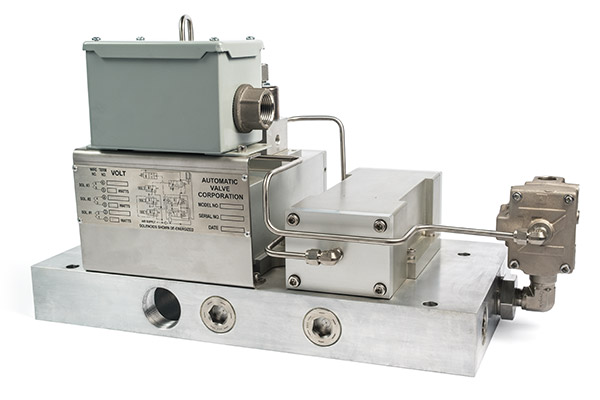 MSIV Pneumatic Control Panel
Installed in 75% of all BWRs throughout the world.  This control panel enables the operator to open, close, and perform online testing of the MSIV (Main Steam Isolation Valve).
SCRAM Solenoid Pilot Valves (SSPV)
Over 7,000 installed in nuclear plants around the world since 1996.  The SSPV provides redundant solenoid coils ensuring safe operation of the SCRAM valve, which controls the insertion of the reactor control rods in the case of an emergency reactor shutdown.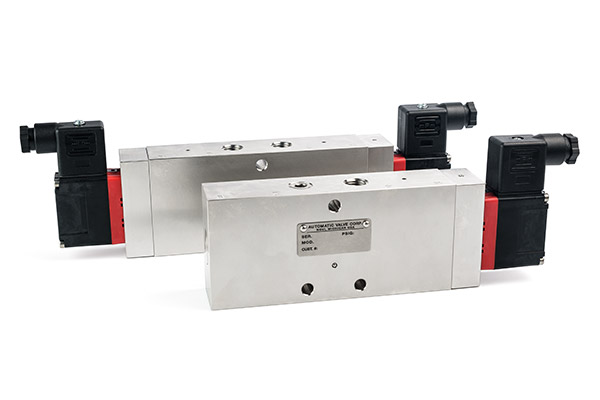 Piezo Operated 3/2 and 5/3 Pneumatic Control Valves
Installed in fusion reactor applications, such as ITER, in which magnetic field immunity is critical in addition to standard nuclear qualifications.